PEI 2014 Main Stage & Red Shores Stage
June 28th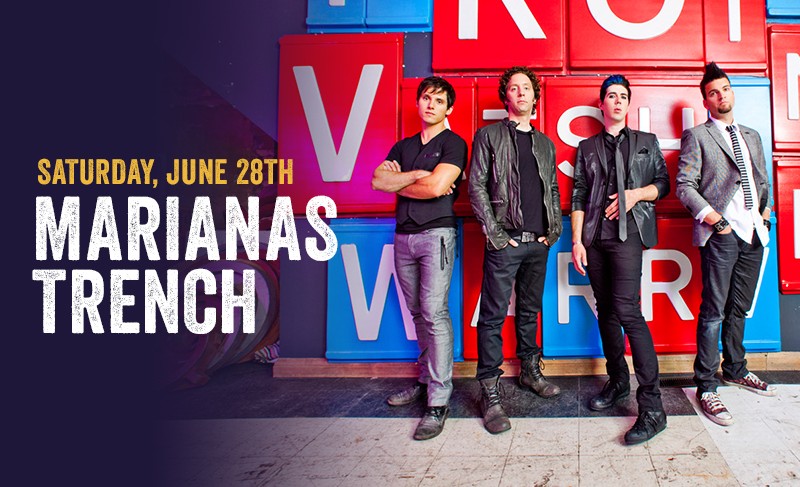 Marianas Trench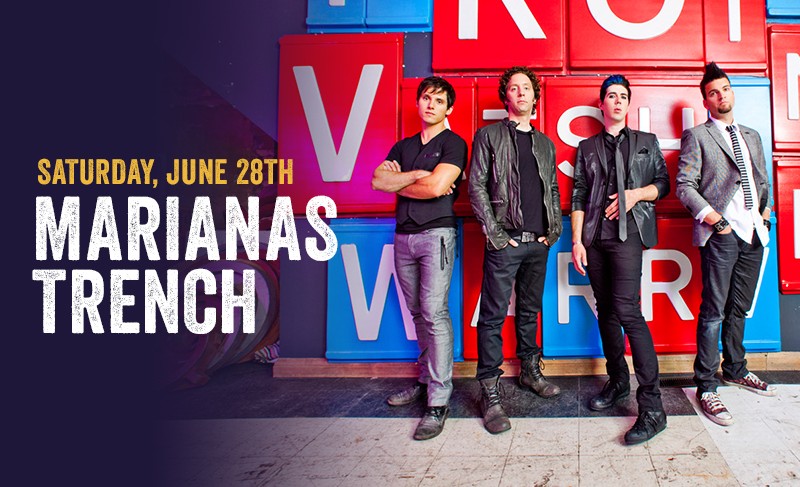 After the breakthrough of Masterpiece Theatre in 2009 and a lot of ensuing months on the road, Ramsay and bandmates Ian Casselman, Mike Ayley, and Matt Webb were eager to start recording again. They finally settled into Ramsay's studio to begin work on their next theatrical masterpiece by the end of 2010. Hot off the heels of their new album Ever After , the award winning band is taking to touring again in 2014.
Artist Audio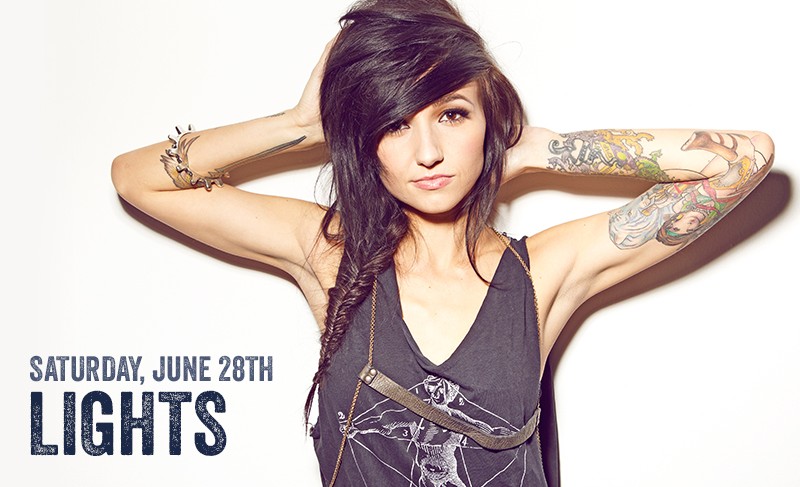 LIGHTS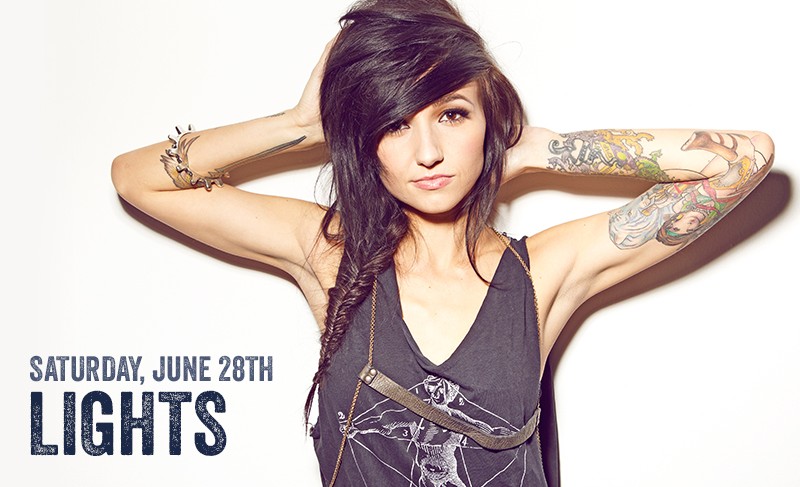 When electro-rock sensation Lights first hit the music scene in 2008, she was just a songwriter with a synth and a dream. Her name may have been pluralized but Lights Poxleitner was a one-woman show who played and programmed her own instruments and sang her own lyrics. This admirable self-reliance is rare in pop—in fact, Lights, signed a publishing deal at 16 and began writing songs for other artists—but after her 2008 self-titled debut EP (precocious enough to earn her a best new artist Juno) and gold-selling full-length follow-up The Listening,
Artist Audio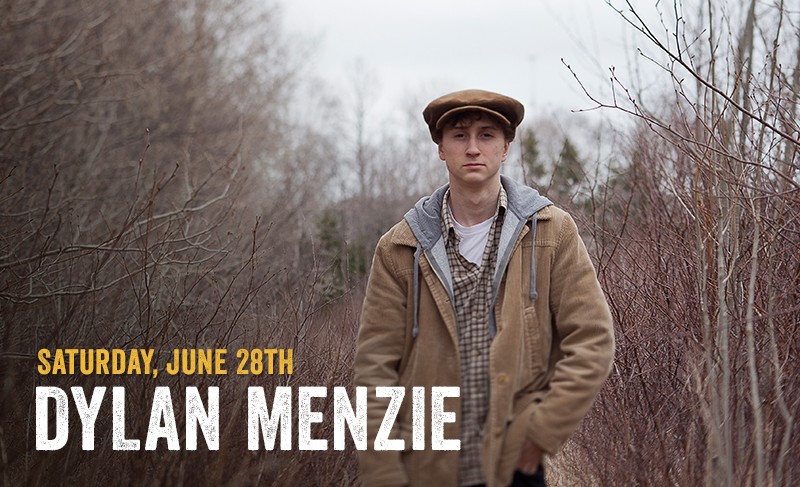 Dylan Menzie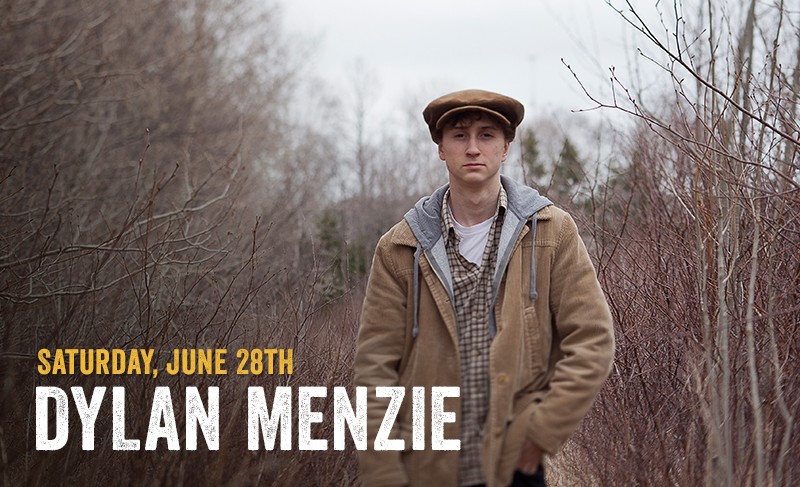 Dylan Menzie is an up and coming artist from Belle River, PEI. The indie rocker's love for his home on the east coast of Canada is shown in his writing and style. Quickly gaining a reputation as a captivating entertainer his highly anticipated prolific debut EP "Heather Avenue" was released on October 22nd, 2013.
Artist Audio